Want to eat what you want, get active when it suits you, and yet look great? There is such a thing as a Hot Dad Bod, which can be difficult to achieve. It's somewhere between chiseled abs and an overhanging beer gut. Here are 10 Top Tips for achieving the Hot Dad Bod!
Introduction – The Hot Dad Bod
Ok, what do Matthew McConaughey, James Corden, Chris Pratt, Matt Damon, Matt LeBlanc, Jack Black, Adam Sandler and Pierce Brosnan have in common?? The HOT. DAD. BOD!
As you get a little older as a man, you may feel like you want to achieve that hot dad bod status. After all, it's not easy for everyone to keep in tip-top shape. Even the most active people can sometimes struggle with their shape and weight.
So, ditch the strict workout routine, stop aiming for bulging biceps and start aiming for something a little softer and a little kinder to your lifestyle and psyche. Don't compare yourself to other men, but rather picture your best life – picture something a little more balanced.
It's on-trend, it's you in real life, it's sexy.
Why Is a Dad Bod Hot?
The dad bod is not fat and it's not ripped; it's charming. The dad bod says, "I enjoy my food, I enjoy my family life and I get active when it suits me."
The dad bod is not defined by gym selfies or high protein, low carb meals, but by an appreciation of the good life. A guy who has a dad bod probably enjoys his cheeky snacks but will still kick a soccer ball around with his kid. He might also enjoy a couch day here and there like most people.
The dad bod is hot because it shows that a guy truly values the good life – it's not conceited or self centred, it's relaxed and honest and heartwarming. A soft body probably means a soft heart, a warm smile and a big comforting hug!
How Do You Get a Hot Dad Bod? 10 Top Tips
So how do you achieve it? Getting a dad bod is easier than you think! Just follow these ten tips for serious dad bod success:
1 – Regular Exercise – But Not Too Much!
It's not breaking news – we all know that regular exercise will help you lose weight and improve health, but an intense workout program won't suit everyone. The key to a Dad Bod is moderation, so take a balance of rest and exercise. Walking, swimming, bike riding or kicking a ball around, are great ways to improve fitness without going over the top. Do it for a minimal level of health – say 30 minutes per day and then take it easy!
2 – Eat Vegetables – On AND Off the Pizza!
Eating plenty of vegetables and fruits is important for maintaining a healthy diet. Yes, vegetables can be found on pizzas. Yes, this is delicious but you also need to eat some fresh vegetables from time to time as well. Experts recommend at least five servings per day of fresh fruit and vegetables.
Wondering if you can get your quota in by just ensuring you eat the entire pizza?? Haha, that's one way for sure! You could plant a veggie garden with the kids, that's another good way!
Look, if it happens, maybe the next day can be a steak and some fresh salad (chips on the side are optional – and no, the hot chips don't really count as a vegetable serving).
3 – Rest and relax – make sure you get enough!
You need down time! If you're always on the go, it's important to find ways to rest and relax! It's even been proven that muscles need a rest day to be able to recover properly after working out – surely the more rest days the better, right?!
Spending time with the kids can be relaxing! They do need you some of the time. You could enjoy some of your hobbies, read, take a long bath or plan your next meal or snack!
4 – Drink water – in beer, and by itself!
Beer is delicious, and it does contain water! Most beers are made up of 90-95% water but due to the sugar and alcohol content, beer is also very dehydrating. It is actually important to drink plenty of water when you're enjoying a refreshing cold one.
Drinking water is like an instant upgrade to your metabolism. It's the cheapest and most accessible way to burn more fat and build muscle. It's also a bit of liquid gold after a full-on salty food smash.
5 – Don't skip meals – in fact, plan your snacks
There's so many options here! Just don't skip meals, and add those snacks in to keep your metabolism working. The beauty is, snacks can be as healthy or junky as you want them to be! Keep it a balance. Fruit like bananas, apples and mandarins make great snacks – maybe opt for those in the mornings, and afternoons you could squeeze in some popcorn, chips or bikkies while having some of that downtime with the kids or on the couch.
6 – Dress for your bod! If you've got it, flaunt it!
Know your body type and dress for it! Don't hide in large sack-like clothing and items that are too tight won't do you any favors either. Know your best features and flaunt them. If you feel confident, you'll carry it off!
When you look good, you feel good.
You certainly don't need rock hard abs to look sexy!
7 – Keep the fuzz! Nope, no manscaping
The facial hair, the body hair, all of it (well, most of it). It's on trend, it means less effort on your part and more time for you to be doing the things you enjoy or concentrating on living your best life!
If you don't want to sport the full beard and the full body of wild growth, you can definitely reign it in slightly but believe me, the hot dad bod is not one that is silky smooth by any means. Think more Pierce Brosnan rather than Magic Mike!
The average American needs at least 8 hours of sleep per night, but we recommend shooting for 10 or 11 to really maximize your downtime (and thus lower your risk of heart disease).
If you're not getting what you need during the night, take those day naps and enjoy!
This will help you stay sharp in all areas of your life, including work and family.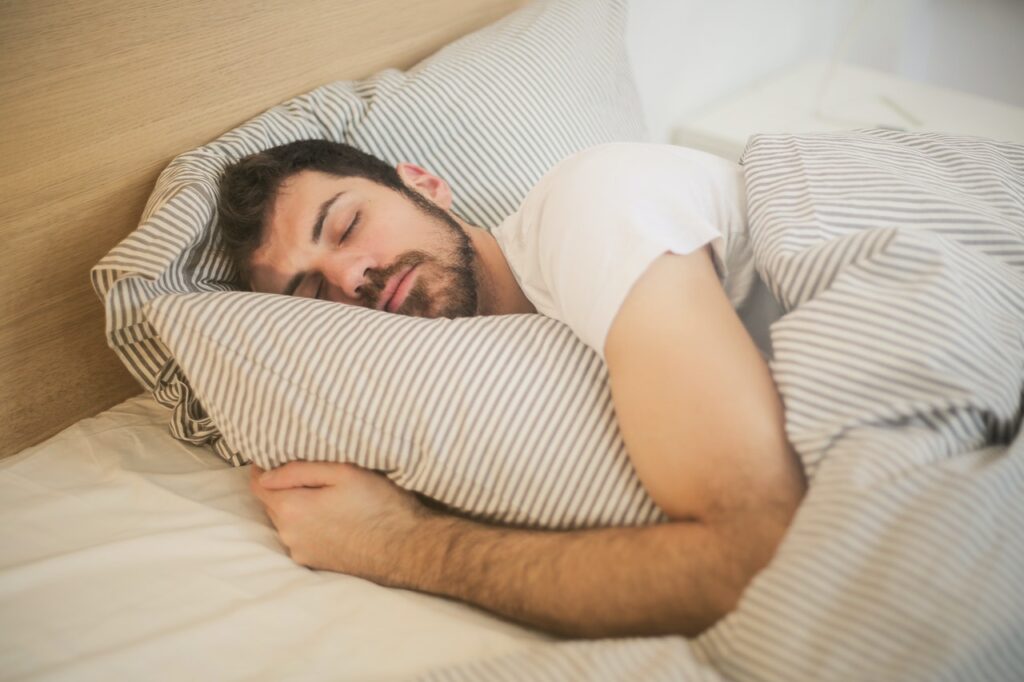 We all have our faves and sugary drinks are not the enemy but they are not amazingly healthy either.
What's your poison? A Red Bull, a chocolate milkshake, a classic Coke, Orange Juice or a red cordial? Just balance it. You have to fit in the water! (and the beers…), not to mention the type of snacks you're squeezing in between meals.
Stock up, but ration them out is all I have to say..

10 – Love your bod – it's all mindset and attitude
If you're loving your dad bod, chances are, others will too! Don't aim unrealistically for washboard abs – a man who is comfortable in his own skin, can have a good laugh and is not obsessed with body image will be more lovable.
You want others to love you? Love yourself first.. there are plenty of celebrities rocking a dad bod and are not afraid to show it off!
If you have the right mindset surrounding general health and wellbeing and you can feel satisfied and content with your quality of life, how you choose to live it and the dad bod that comes with that, then power to you!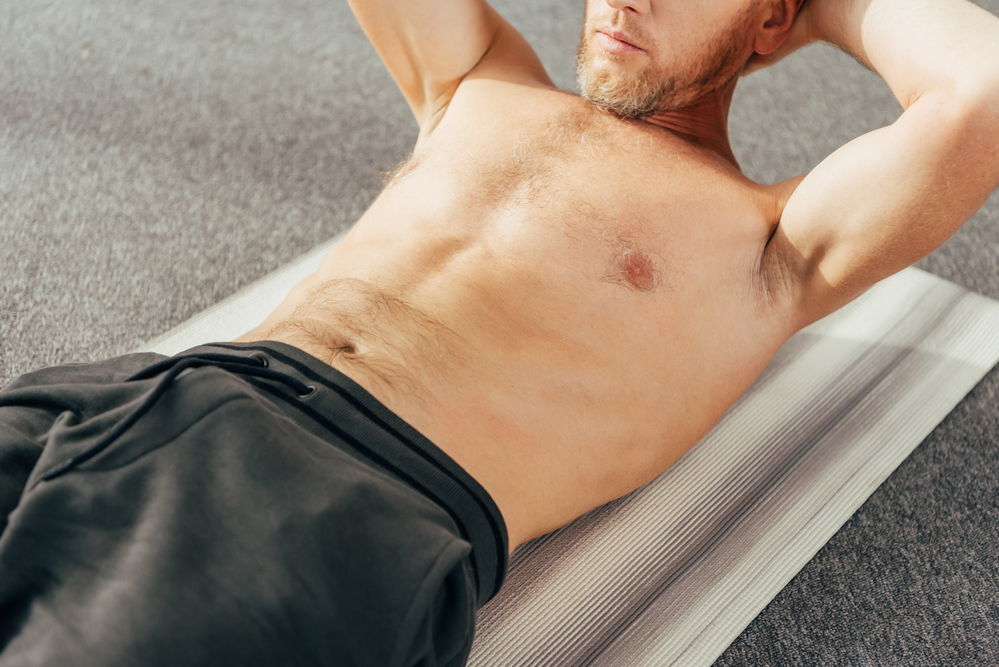 Final Thoughts on the Hot Dad Bod
The dad bod trend is hot right now! There is also great diversity when it comes to body types and hot dad bods! You've got the Chris Hemsworth end of the spectrum, through to Vince Vaughn, Alec Baldwin and Jack Black!
There are also many other celebrities who show us if they can rock it, we all can too!
So, I think a good rule to remember here is not to try too hard! We have to have a base line of a certain health standard, so that's why the tips we've provided here are just balanced enough! It's a bit of common sense, thrown in with just a little bit of what you need to live your best life! After all, if your kids see you happy, they will likely be happier too.
Do you have a hot dad bod? What does that look like for you? Do you agree with these tips or do you think you have more to add here? Let us know in the comments, please!