The Fostering Network provides valuable information and resources for foster parents and for those who are considering becoming foster carers themselves.

Introduction to the Fostering Network
Foster care agencies provide crucial services to support children who are unable to be cared for within their birth homes. The Fostering Network is the UK's leading fostering charity and they provide a way to connect all of the individuals and services that are involved in placing and supporting foster children. The Fostering Network aims to ensure that children who are in out-of-home care are able to experience life within a stable family and they are extremely passionate about the positive and lasting impact that foster carers can have on a child or young person's life.
According to The Fostering Network, each day there are around 65 000 children who live with 55 000 foster families in the UK alone. They also state that a child will come into care about every 20 minutes – a figure that is simply staggering.
In most circumstances, a child will be placed into care when they are deemed unsafe within their home. This often involves a situation where the child has been abused or neglected but can sometimes occur in other circumstances – like when a birth parent dies and there is no family members able to care for the children.
Foster families are essential for providing children with the love and support that they need to begin the process of recovery after their early experiences of trauma. A good foster home can completely transform a child's life and The Fostering Network works hard to support families in their care for these vulnerable and disadvantaged children.
What does it mean to be a foster parent?
A foster parent is someone who cares for a child when they are unable to live with their birth families. A foster parent strives to provide a safe, secure and stable home for these children and might be the child's first experience of a positive family environment.
Foster care can be an extremely complex and challenging role that involves formalised training and development, annual reviews, regular contact with social workers and health and education professionals. Often, a child in foster care will still be having contact visits with their birth family, so foster carers can be kept very busy liaising with a multitude of people and services. Navigating these complexities can be difficult but The Fostering Network is there to help. All about fostering | The Fostering Network
How much money do foster parents get per month?
Foster parents are entitled to allowances and fees that cover the costs associated with caring for a foster child. Working out these entitlements can be challenging as there are differences between countries and fostering agencies. The Fostering Network provides a range of resources and information to help foster carers understand what they are entitled to and how to access it.
All foster carers will receive an allowance which is paid weekly or fortnightly. This allowance is intended to cover the day-to-day costs such as food, clothes, toiletries and other expenses that come with raising a child. You can find out more about specific allowances for your area here: Fees and allowances | The Fostering Network
In some countries, foster carers are classified as self-employed and therefore must adhere to any tax requirements that are necessary locally. The Fostering Network offers useful information to help determine any relevant tax and insurance implications for individuals. You can find their list of frequently asked tax questions here: Tax FAQs | The Fostering Network
In addition to the weekly allowance, some foster carers are able to receive fees that recognise their individual skills and experiences. For carers that receive government benefits, they are usually able to continue to receive benefit payments after a foster child comes into the household, and they might even be eligible for increased amounts of benefit payments.
Why do foster parents quit?
Fostering is a tough job. There are a wide range of reasons why a carer might decide that they no longer wish to provide foster care for children. Perhaps a person has reached an age where they no longer want to care for young children? Perhaps a person has experienced a particularly difficult placement breakdown? We do know that one of the main reasons why a person will discontinue fostering is as a result of having negative experiences with foster agencies and social workers, or they have felt unsupported throughout their fostering journey. The Fostering Network works hard to minimise this aspect by providing advice and support for foster families across the UK.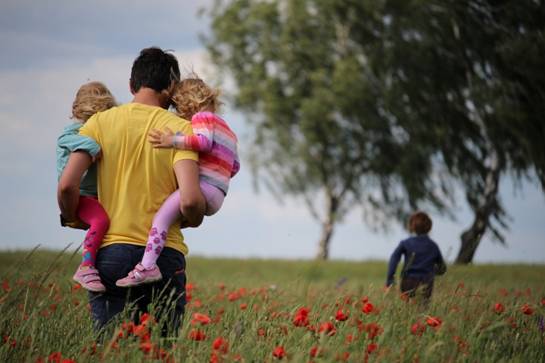 Do you get paid to foster a baby?
Many foster carers have a preference for a particular age group for children placed with them. Whilst all foster carers will receive an allowance, the amount will vary based on the age of the child. The cost of caring for a teenager is quite a bit more than the cost of caring for a baby, so whilst both will get paid, it's a good idea to check out specific entitlements in your area.
Summary of the Fostering Network
Quality foster parents are certainly worth their weight in gold and by providing them with strong advice and support, they are able to focus on the most important part of their job – raising a child. The Fostering Network advocates for foster carers and are passionate about ensuring positive futures for the most vulnerable members of our communities. If you are thinking about becoming a foster carer, check out The Fostering Network website for detailed information: The Fostering Network is the UK's leading fostering charity | The Fostering Network.