Family Doctors are strong advocates of continuity of care. Continuity of care means a person is in ongoing, regular contact with their doctor. Moreover, research into continuity of care shows that continuous care reduces death rates, increases patient satisfaction and improves the trust of patients. In a doctor-patient relationship, trust is very important. People often more freely disclose important information to family doctors, rather than strangers, which leads to better healthcare outcomes. 
It is always helpful for doctors to know their patients well. Read on to find out everything you need to know about why having a family physician is essential.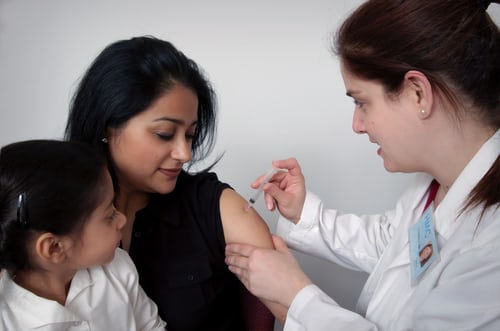 Who is a family doctor?
A family physician or family doctor is most always a general practitioner (GP) and can be thought of as one-stop medical care provider who dedicates their career to treating the whole person. Medical school, postgraduate training and years of experience teaches doctors to treat all diseases and organs in both genders regardless of age; calling on specialists where necessary.
The foundation of family medicine is based on a personal patient-physician relationship. It is an ongoing process that focuses on integrated and preventive care. You can have lifetime support for your family's health by a primary care doctor. Besides that, they take care of life cycles, acute illness, birth, chronic illness as well as the end of life care.
Common duties of a family doctor:
General Practitioners have various duties related to family health. Some of them are given below;
Screening tests.
Immunizations.
Health risk management.
Comprehensive wellness exams.
Diagnosis and treatment of diseases.
Analysis and evaluation of data.
Creation of individual treatment plans.
Monitor health conditions.
Update treatment plants depending on changing health conditions.
Personalized counseling helps patients maintain health.
Most of the specialists at a family clinic are easily accessible online. They will record, collect, and maintain information about the patient and their family. Besides that, the family doctor has complete examination results and the medical history of their patients and families. They can help families through pregnancies and even be there to help deliver babies as well as perform surgeries, but often in conjunction with specialists.
Reasons to have a family doctor:
A common misconception people have is visiting a specialist is better than a family physician. You need to know that going to a family doctor is better and comes with various benefits. Here are a few reasons why you should consider visiting a family medical center.
Relationship of trust with your family doctor
Trust is very important between a doctor and a patient. If there isn't trust then patients will not be able to share critical information related to their condition. It takes time to build trust in a primary care provider.
However, when a patient starts trusting a doctor, he assures that everyone from his family will visit the same physician. He knows that his practitioner will provide the best facilities and treatment regardless of the health issue or other relatable conditions.
Known history to the family doctor
One of the biggest benefits you will get by having a family doctor is that your specialist will know all the essential information about the medical condition of you and your family.
It becomes easier for a doctor to know if the new illness has any relationship with the previous sickness or not.
Practitioners find it easy to update the treatment plan of their patients.
Experts can easily access the entire family history and share it with other professionals if the need arises.
The entire family medical history is available from the same person. You do not have to worry about collecting information if you have to change your doctor.
A family doctor will update treatment according to your changing medical needs
Going to a family clinic will provide you the reassurance of getting regular updates related to your health or any medicines you might be using. For the reasons listed above, this will usually be more autonomous than if you visit many different doctors.
Family doctors will be proactive in following up healthcare in order to update treatments, advising when need to have your next appointment.
Family doctors provide Cost-effective treatment options
People have a misconception that going to a family doctor will be expensive. They think that they will be charged for every visit and every patient and that can make it hard to manage on a budget.

However, family doctors provide very cost effective healthcare options. Purely from an economics perspective, a larger family of regular customers saves the family clinic money it might need to spend advertising, and provides regular income to sustain the business – allowing them to typically reduce costs.
Family doctors also have great understanding of public healthcare systems and benefits available to families. Furthermore, establishing a great relationship with a family clinic and family doctor usually means that a family physician will become acutely aware of your financial conditions, health insurance or healthcare plans.
This allows family doctors to work with patients and their families to provide affordable healthcare and treatment options. They can typically help optimize your insurance plan if the need arises, and if required can help efficiently choose specialists that will allow their patients to save money.
Family doctors will help you find the right specialist
If you are suffering from a serious illness, chronic disease, or emergency then a family doctor will engage you with the right specialist from their well established network. Besides that, a family doctor will assure you that you get the services of the best specialist who can understand your condition and provide appropriate treatment.
Family doctors can share your detailed medical history that will make it easier for new doctors or specialists to make the right treatment decisions moving forward. This network and information flow will reduce waiting times, potential errors and speed up treatment times which means it naturally leads to better healthcare outcomes.
How to select a family doctor?
A common question most people have is how they can select a family physician. Once you find a family medical center here are a few questions you might to ask to find the best doctor.
Is the doctor available to take new patients?
Can they accept insurance plans and do they bulk bill?
Do they provide walk-in hours or after hours care?
What are the office hours?
Are they providing on-call hours and can they be contacted directly?
Hospitals in which a doctor is available.
Average wait time for getting an appointment
Are the services for imaging, tests and lab work available through the centre?
Conclusion
Family doctors provide comprehensive, cost effective healthcare that can lead to a whole range of beneficial healthcare options and outcomes. You might find it hard to visit the same doctor for everything in the beginning, however with time you will be able to build a strong family relationship with your family doctor that could last for generations.